Our physicians are currently accepting new patients for same day and next day appointments. 
Our physicians are currently accepting new patients for same day and next day appointments.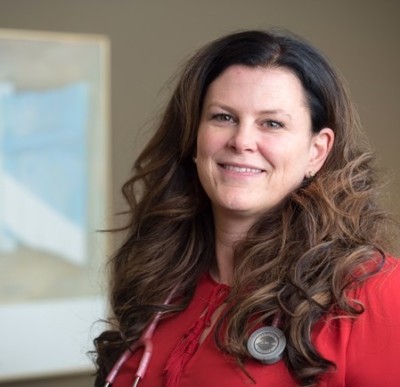 Christie Cage Vu, DO
Specialty: Internal Medicine & Family Medicine
Christen Vu, DO comes to East-West Health Centers with nearly two decades of medical experience. She completed her Family Medicine Residency at the University of Massachusetts and has been fortunate enough to work in many clinical settings including her own private practice in Tacoma, WA.
Dr. Vu's passion for medicine was discovered on a dental mission trip to the Dominican Republic when she was 16 years old. In 2016 she was able to return to the Dominican Republic and fulfil her goal of providing healthcare to a much needed and deserving population.
Dr. Vu has a wide range of expertise including an emphasis on taking care of the entire patient, all aspects and ages. She offers pediatrics, adolescent medicine, women's health, and Geriatric care.
"Being a physician is an honor and I treasure my role in the team approach to your health. I am a believer in preventative health care; caring for the entire individual – mind, body and soul, and look forward to getting to know you!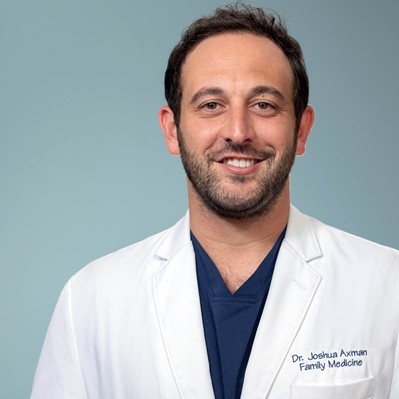 Joshua Axman, DO
Specialty: Family Medicine, Sports Medicine, & Osteopathic Manipulation
My name is Dr. Joshua Axman and I am a family medicine physician. I was born and raised in sunny Miami, Florida and I am so excited for a change of scenery in Denver! I went to the University of Florida for my bachelors degree in Biology and Nova Southeastern University for Medical School. I decided to become a family medicine physician after participating in a medical mission trip to Jamaica in medical school, where I was able to provide healthcare to those without access to it. I completed my residency at Palmetto General Hospital and I was elected the Chief Resident of my program, which was a great honor. What I love most about primary care medicine, is that every day is different than the last and that I am constantly learning something new. I love problem-solving, thinking outside the box, and working with my patients to improve their health and well-being. In particular, I enjoy practicing preventative medicine, osteopathic manipulation, sports medicine, and management of chronic disease. In my free time I love to travel around the world, hike, ski, play basketball, cook, and visit family.
Memberships: American Osteopathic Association (AOA), American Medical Association (AMA), American College of Osteopathic Family Physicians (ACOFP), American Academy of Family Physicians (AAFP).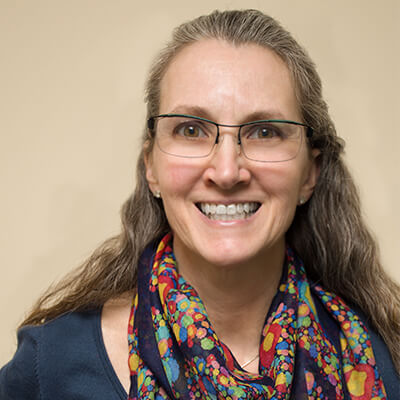 Theresa Holsan, DNP, FNPC
Specialty: Internal Medicine, Gynecology, Family Medicine
Theresa Holsan began her nursing career over 30 years ago working in OB-GYN. She then realized her love was primary care and has been working with entire families, including several tri-generational ones, for more than 20 years. She sees children from the time they are born and adults through their twilight years.
Being a Colorado native and life-long learner Theresa opted to earn her degrees in Denver; her advanced degrees include a Master's in Nursing, specializing as a Family Nurse Practitioner, from Regis University and a Doctorate in Nursing Practice from the University of Colorado Health Sciences Center. She has created a "New Parent's Handbook". Her doctoral research focused on improving hypertension; she presented the findings locally, nationally, and internationally. She has presented on improving End-Of-Life care for patients to nurse educators. She has served multiple terms on the Colorado Nursing Board. Although she has retired from teaching in the classroom at Regis University, she remains a clinical faculty.
Specialties: Theresa works to partner with patients to help them reach their healthcare goals. In addition to routine medical care, she is trained to perform minor office surgical procedures and many GYN procedures such as skin biopsies, trigger point injections, Nexplanon and IUD insertions, colposcopies (to evaluate abnormal paps) and endometrial biopsies (to evaluate post-menopausal bleeding). Theresa is board certified in Family Practice.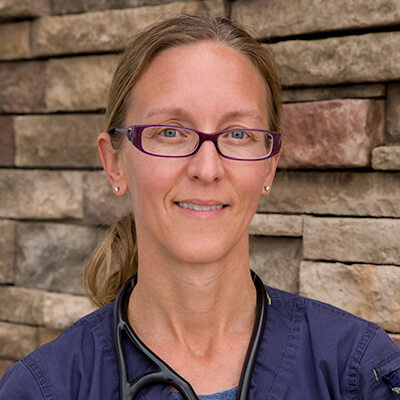 Renae Tabin, PA-C
Specialty: Internal Medicine & Family Medicine
Board Certification
National Commission for Certifying Physician Assistants
Life Support Training, Advanced Trauma Life Support, Advanced Cardiac Life Support, Pediatric Advanced Life Support
Professional
Renae Tabin, PA-C received her Bachelor of Arts at Hamline University in St. Paul, Minnesota, in 1997 and moved to Colorado in 1998. She received her Bachelor of Science and completed the Physician Assistant Program at the University of Washington in 2007. For the past six years she has worked as a Physician Assistant at Buckley Air Force Base in their family practice. Renae loves taking care of military families and approaches each patient visit as if sitting down with a member of her own family.
Personal
Renae and her husband, Todd, have two small children, Nicholas and Claire. She is a member of the Colorado Air National Guard and volunteers as her son's soccer coach. Growing up in Wisconsin, she is a die hard Packers fan. Renae enjoys running and spending time with her family.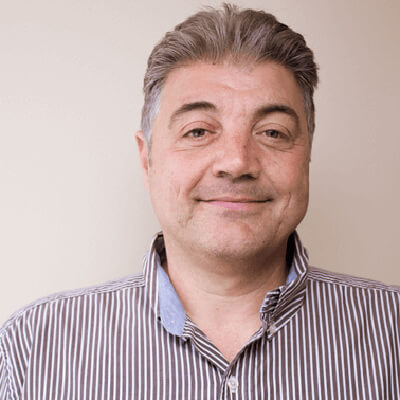 Mario Capocelli, PAC
Specialty: Internal Medicine & Family Medicine
With over 20 years of experience as a Physician's Assistant, Mario Capocelli joined East-West Health Centers in January 2016. A native of Naples, Italy, Mario has an extensive history in medicine. He started working at an Urgent Care center in Salina, Kansas then moved to Colorado to be closer to family, and to enjoy the benefits of the Colorado lifestyle.
Mario received his Bachelor of Science in Biology at Metropolitan State College of Denver, and went on to receive his Baccalaureate of Physician Assistant Studies at Wichita State University in Wichita, Kansas. Mario strives to provide the best possible continuity of care to his patients. He values the unique opportunity to become an active part of his patient's long-term health goals and sees it as the essence of good medicine.
With an unfailingly positive attitude, Mario brings new ideas, and a constant eagerness to learn.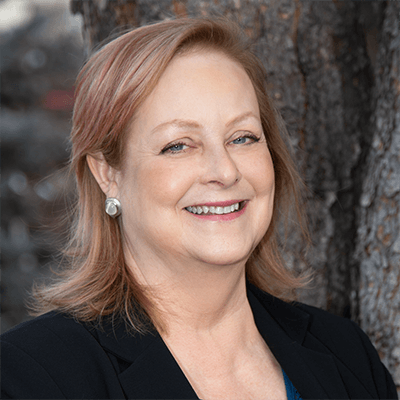 Nancy Panter, MD
Specialty: Gynecology & Women's Health
Dr. Panter first received her degree at the University of Colorado Denver School of Medicine. Her greatest passion is working with each individual to develop a health care plan that reflects personal preferences, incorporates/demystifies healthcare guidelines, and brings confidence that optimum women's health is a reachable goal. This includes listening to every story and providing the highest level of technical expertise that seems necessary, both surgical and medical.
At OnPoint Family Care: Denver Tech Center, there is also the additional benefit of having great in-house experts in other medical fields. She works with many providers across many areas and understands that the "loop of care" involves feedback to primary providers as soon and as often as possible.
Dr. Panter's family includes two grown sons, a grandson, and Lottie (the black lab).
Book an appointment today with Dr. Panter at 303-694-5757. If you're a current patient with a question, you can contact your provider via the online patient portal.